UPCOMING AND RECENT EVENTS


8/12/2023 - 5/27/2024

San Francisco Museum of Modern Art presents

Marshall Brown Projects: Dequindre Civic Academy.

The exhibition will feature collages, drawings, models, and video originally commissioned for

"The Architectural Imagination,"

U.S. Pavilion in the 2016 Venice Architecture Biennale. Marshall Brown imagines

DCA

as the physical manifestation of America's motto, E pluribus unum – out of many, one. Bridging over Detroit's Dequindre Cut, the three million square foot institution is a city within the city - dedicated to the education, well-being, and future of Detroit's children.



PAST EVENTS



7/21/2023

Marshall Brown joined anthropologists Aisha M. Beliso-De Jesús and Laurence Ralph for an evening of talks and challenging discussion on security and public space at the University of Tokyo. Marshall Brown presented his innovative master plan concept,

Smooth Growth Urbanism

, originally developed as an antidote to abandonment on Chicago's South Side.
10/2/2022
Marshall Brown: The Architecture of Collage
, opened at the Santa Barbara Museum of Art.
More here.
2/24/22
Marshall Brown presents the Kossman Lecture at the Penn State Stuckeman School.
Watch the video.
3/12/21 Marshall Brown sits down with Amanda Williams for the Arts Club of Chicago to discuss their respective practices at the intersection of art and architecture. Watch the video
here
1/08/2021 Marshall Brown participates in the inaugural
Drawing Biennial
at Western Exhibitions in Chicago

10/5/2020 Carnegie Mellon welcomes Marshall Brown to open
their fall 2020 lecture series
4/16/2020 Places Journal published their second installment of
"Field Notes on PandemicTeaching"
with a submission by Marshall Brown
1/24/2020 Marshall Brown lectured for the Fay Jones School of Architecture and Crystal Bridges Museum in Bentonville, Arkansas.
1/17/2020 Marshall Brown was in conversation with Tatiana Bilbao and Joseph Becker at the FOG Art and Design fair in San Francisco. Watch the video
here.
11/18/2019 The Ziggurat is now on view as part of the
permanent collection of the Crystal Bridges Museum
10/21/2019 Marshall Brown lectured at University of Texas Arlington
4/20/2019 Marshall Brown was featured in the
IdeasCity New Orleans
public festival
3/25/19
RECURRENT VISIONS: The Architecture of Marshall Brown Projects
opened at Princeton University
10/23/18 Marshall Brown shared his views on connected and autonomous urbanism at the C2Smart symposium in New York.
Read more here.
9/7/18 Marshall Brown participated in a panel discussing the documentary film,
Land Grab
, at the
University of Kentucky
.
8/29/18
NEWCITY
conducts an
interview
with Marshall Brown as he departs Chicago for Princeton.
7/1/2018 Marshall Brown has joined
PRINCETON UNIVERSITY
as Associate Professor of Architecture and Director of
CAUI: Center for Architecture, Urbanism, Infrastructure
7/1/2018 The
Museum of Contemporary Photography
in Chicago has acquired three collages from the
Chimera
series.
6/1/2018 Marshall Brown spoke at
Transport Chicago
about Driverless Cities
3/28/2018
The Arsenal of Exclusion and Inclusion
, a new book by Interboro Partners, features an entry by Marshall Brown on Planned Unit Developments
11/3/2017
Architect Magazine
interviews Marshall Brown in it's most recent issue.
10/24/17 Marshall Brown spoke about Microregions at the University of Toronto for the
Third Coast Atlas book release
9/28/2017 Marshall Brown appears in an
ArchDaily feature video
on the Chicago Architecture Biennial
9/14/17 The
Chicago Architectural Biennia
l Opened this week featuring collage works by Marshall Brown.
7/1/2017
Western Exhibitions Gallery
in Chicago is now representing Marshall Brown as one of their artists
2/25/17 WGN Radio interviews Marshall Brown about the IIT Driverless City Project.
Listen here.
2/11/17 The Architectural Imagination exhibition opened at
Museum of Contemporary Art Detroit
, featuring MBPRO'S Dequindre Civic Academy
11/28/16 The Center for Architecture in New York hosted a conversation between Cynthia Davidson and Marshall Brown about
"The Architectural Imagination," U.S. Pavilion at the 2016 Venice Architecture
Biennale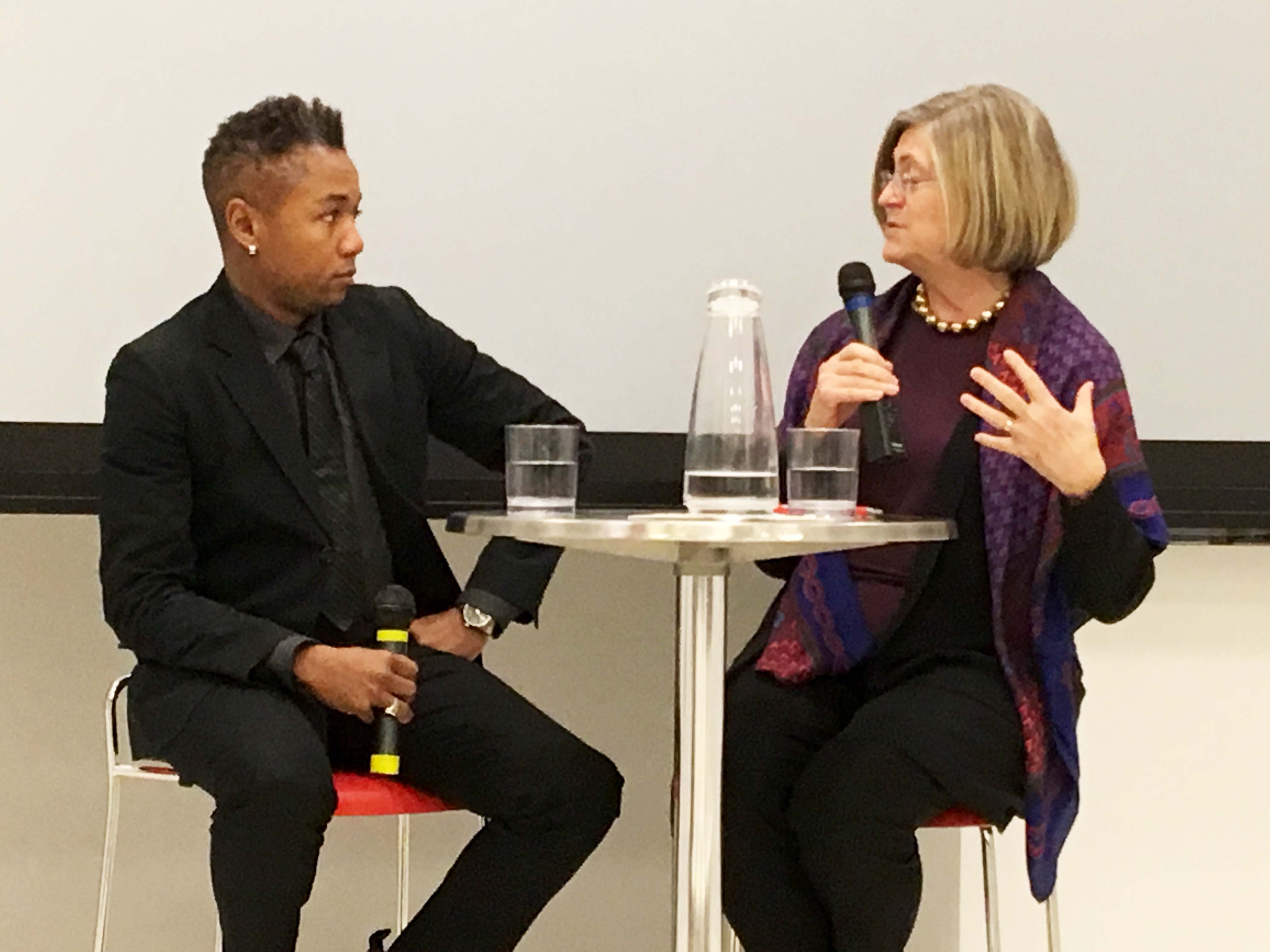 10/13/16 Marshall Brown lectured at Princeton University School of Architecture on "The Architecture of Creative Miscegenation."
Watch the video here.
7/26/16
Newcity coverage
of MBPRO's Ziggurat at the Arts Club of Chicago
7/12/2016 MBPRO'S Ziggurat at the Arts Club of Chicago featured on
WTTW's Chicago Tonight
5/30/2016 Look inside the U.S. Pavilion at the Venice Biennale on
ArchDaily
5/27/2016 MBPRO presents to Ambassador John Phillips at the Venice Biennale on
Fox 2 Detroit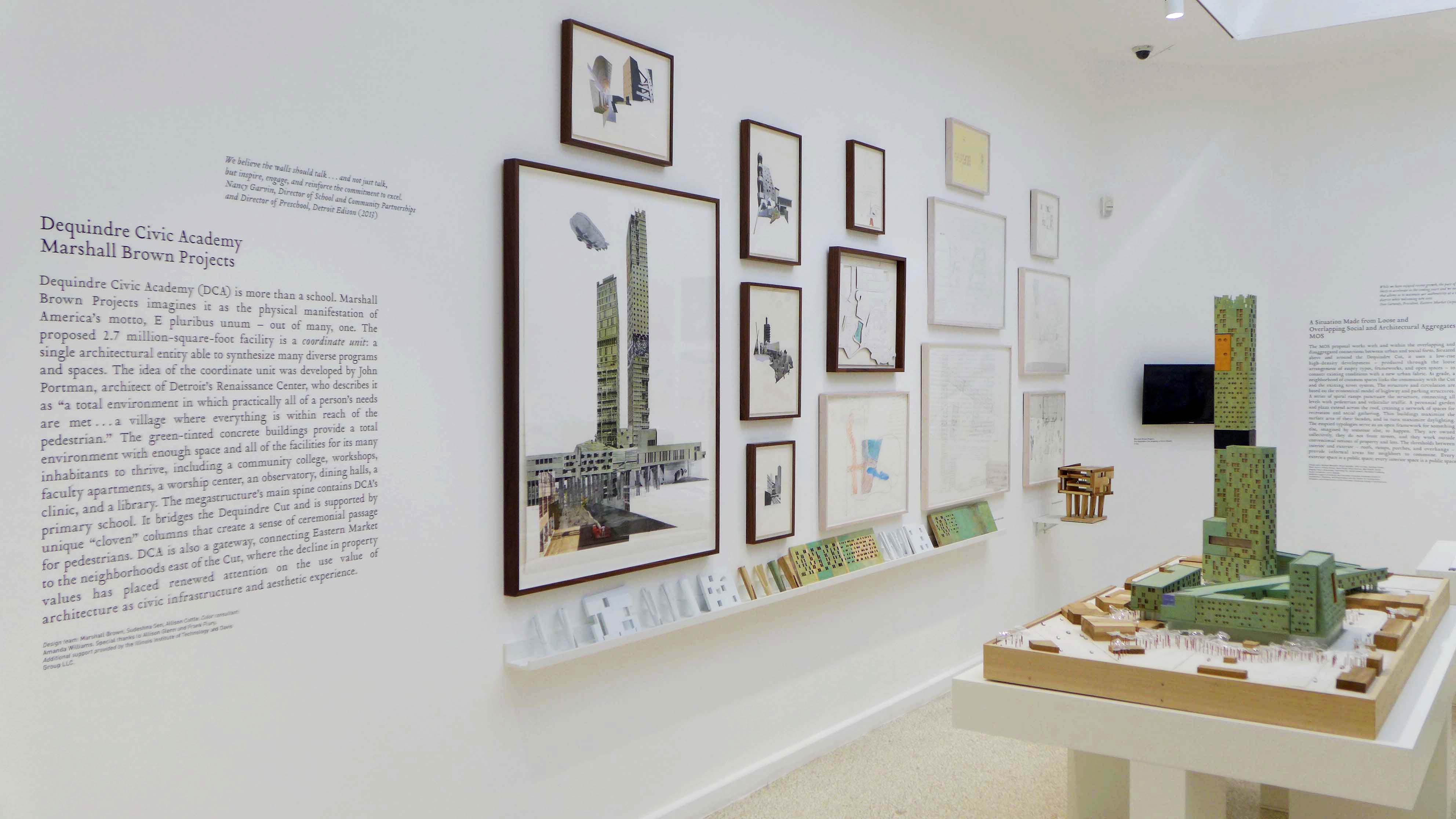 4/28/2016 The Ziggurat garden folly opened at the
Arts Club of Chicago
4/6/4016
Wired Magazine
covers the Driverless City Project at IIT
1/19/2016 Just Announced, Marshall Brown will present
Chimera
, an exhibition of collages at Western Exhibitions gallery in Chicago, opening May 14, 2016 5-8pm.
more info
Photo by Michelle Litvin
10/11/2015 Marshall Brown gave the keynote lecture for the
Ohio Valley AIA convention
6/26/15
"Endgame: An Open Letter to the Guggenheim Helsinki Finalists"
published in the Architect's Newspaper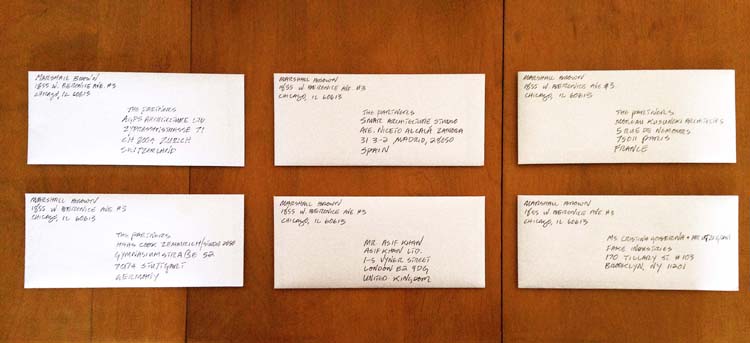 5/27/15 The
Graham Foundation for Advance Studies in the Fine Arts
has given a grant to Marshall Brown Projects for continuing work on
Smooth Growth® Urban Design
12/29/14 Marshall Brown's Op-Ed "Kick the Architectural Competition Habit" is one of the
Architect's Newspaper 2014 Year in Review Top Picks
.
10/27/14 Marshall Brown closes out
Auburn University's Fall Lecture Series
10/20/14 "Difficult Territory",The introduction to
Journal of Architectural Education's
new issue on
"Building Modern Africa"
written by Marshall Brown
7/3/14 Marshall Brown quoted in
Chris Bentley's Obama Library editorial in The Architect's Newspaper
6/25/14 Marshall Brown spoke at the Konrad Adenauer Foundation's
City of Tomorrow symposium
in Hamburg
4/5/14 Marshall Brown's work on the Obama Presidential Library with graduate students at IIT is discussed in the
Chicago Tribune
11/10/13
SMOOTH GROWTH®
Urban Design covered by
Crain's Chicago Business
in a story about the new Cook County Land Bank Authority. Watch video
here
.
4/28/23
Mashall Brown: Remastériser
For his fourth solo show at Western Exhibitions,
Remastériser,
Marshall Brown dissects images by contemporary architectural photographers and artists who take architecture as their subject, using the disruptive properties of collage and montage to create new forms, spaces, and narratives. The show opens on
Friday, April 28
with a public reception from 5 to 8pm, and will run through June 17, 2023. Gallery hours are Tuesday to Saturday, 11am to 6pm.
More here.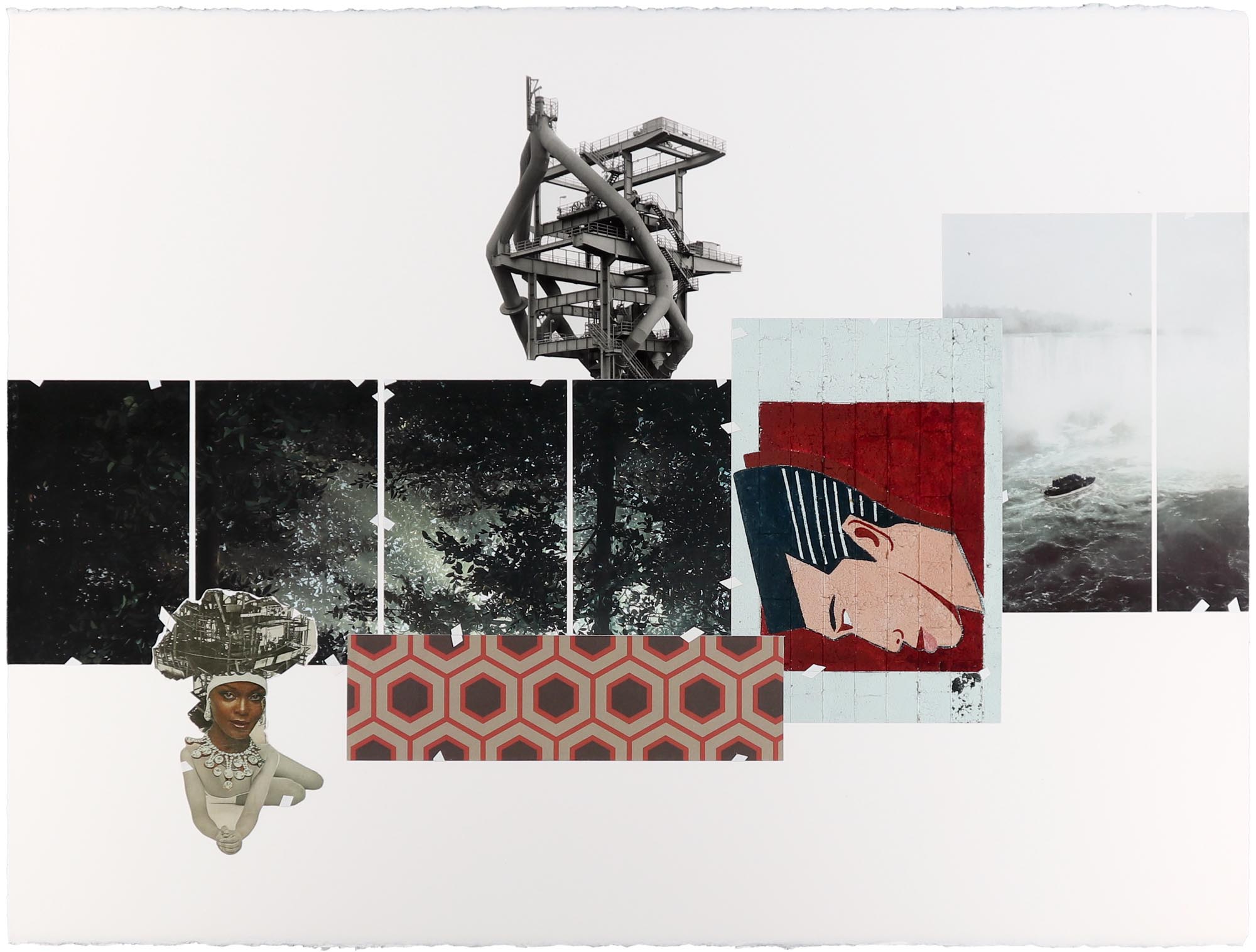 10/2/2022
Marshall Brown and New York Times best-selling author Jonathan Lethem shared conversation about collage and other encounters at Santa Barbara Museum of Art.
Watch the video.
3/21/22
Charles Waldheim interviews Marshall Brown for Harvards podcast, Future of the American City.
Listen here.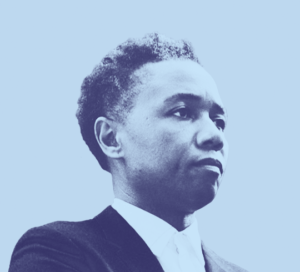 3/19/2021 Marshall Brown in conversation about the Power of Description for
Manifest Journal of the Americas
. Watch the video
here
.
2/17/2021
Manifest: A Journal of the Americas Issue #3
is out, featuring "The New Country," a fiction in free verse by Marshall Brown
10/26/2020 "Collage Is...Collage Ain't" was the title of Marshall Brown's lecture at the Santa Barbara Museum of Art.
Watch the recording here.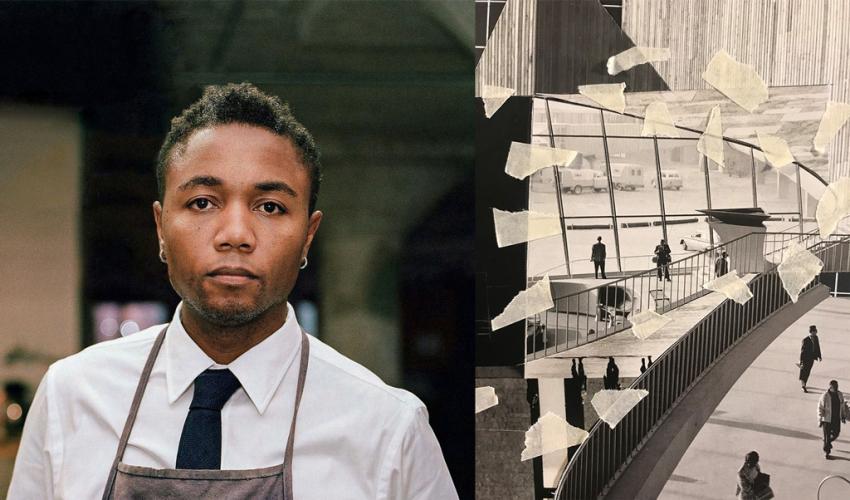 8/19/2020 Marshall Brown will be the 2020 Walton Family Distinguished Critic at the Catholic University of America.
Read more here.
6/30/2020 Collages by Marshall Brown are featured in
A Space Problem
, a new exhibition in Mies van der Rohe's McCormick house at the Elmhurst Art Musuem. Find out more
here
.
12/11/2019 Marshall Brown's writing and projects featured in
Authorship
, the first edition of Princeton's
Discourse, A Series on Architecture
11/8/2019 Marshall Brown presented at the ACSA Administrators' Conference on "Emerging Models of Individual and Collaborative Research"
6/1/2019
Archinect reviews new collage work
by Marshall Brown for a
new show at Western Exhibitions
in Chicago
3/15/19 The Dequindre Civic Academy is featured on the cover of SFMOMA's member magazine
1/19/19 Marshall Brown participated in University of Toronto's
Urban IQ Test
symposium
10/8/18 Marshall Brown delivered a lecture on interdisciplinary practice at the
New Jersey Institute of Technology
titled "Whatever is Worth Doing"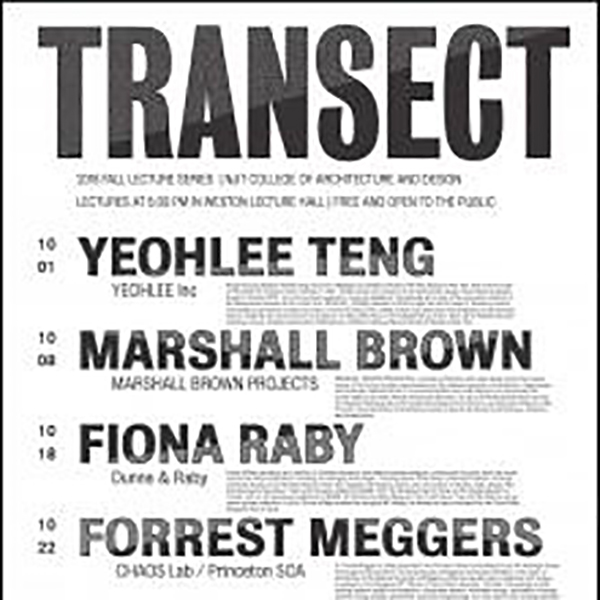 7/6/2018 Marshall Brown appeared in the PBS documentary
Ten Streets that Changed America.
7/1/2018
San Francisco Museum of Modern Art
has acquired Marshall Brown's
Dequindre Civic Academy
project from the 2016 Venice Architecture Biennale
6/3/2018 Forbes.com quotes Marshall Brown's challenge to
reduce paving by leveraging driverless technology
3/28/2018 Marshall Brown predicts a driverless renaissance for the great American road trip in the current issue of
GENPOP
12/7/17 Marshall Brown moderated a panel at
Design Miami
featuring designer Dozie Kanu, artist Torkwase Dyson, and artist Hank Willis Thomas.
11/9/2017 Marshall Brown and the IIT Driverless City Project are featured in this week's
New York Times Magazine!
10/31/2017 The Driverless City, a research project led by Marshall Brown at Illinois Institute of Technology, just launched its website.
See the future of urbanism and infrastructure here

10/12/17 "The Hard and the Soft" was the title of Marshall Brown's lecture at Rhode Island School of Design
9/16/17 Cynthia Davidson and Marshall Brown presented "The Architectural Imagination" at EXPO Chicago
7/14/17 The Architectural Imagination opened at the A+D Museum in Los Angeles, including the Dequindre Civic Academy by Marshall Brown Projects.
Read more here.
6/27/2017 Marshall Brown featured as a designer pick in the
Metropolis
Chicago Design Guide 2017
5/24/2017 The
Chicago Tribune
interviews Marshall Brown on
urban transportation in the age of driverless cars
2/18/17 Marshall Brown's research at IIT on Driverless Cities was covered in the
Chicago Tribune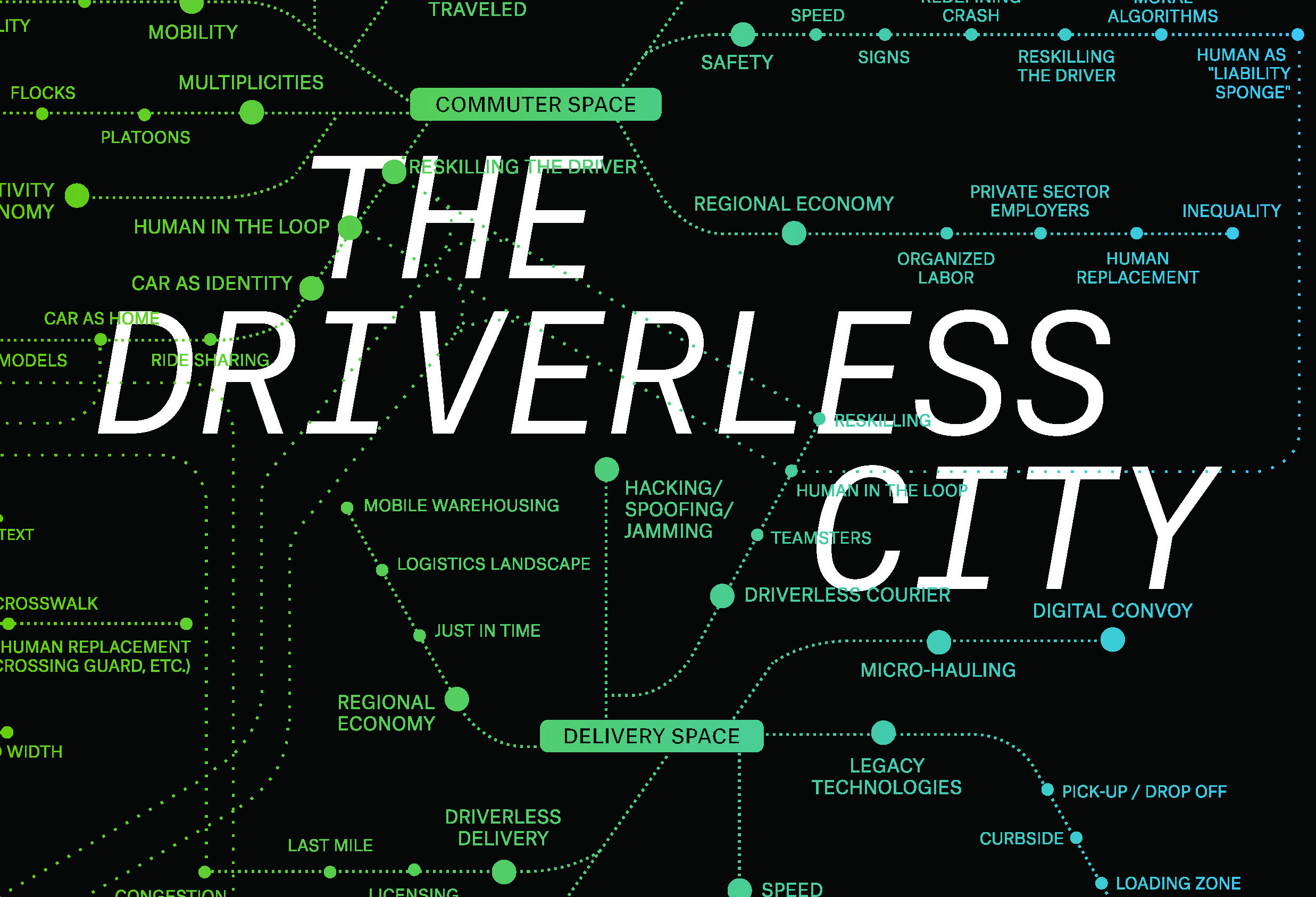 11/12/16 Marshall Brown lectured at the Art Institute of Chicago for the Chicago Humanities Festival
8/3/16 Marshall Brown interviewed by
Chicago Magazine
6/14/2016 MBPRO and the US Pavilion at the Venice Architecture Biennale featured in
Smithsonian.com
6/5/2016
The Architectural Imagination
, Venice Biennale U.S. Pavilion catalog (
Log 37
), is now available.
Get your copy.
5/20/2016 Video feature on the Ziggurat at the Arts Club of Chicago
watch here
5/2/2016 MBPRO's work for the Venice Architecture Biennale is previewed with other projects from the U.S. Pavilion in
Architectural Record
4/19/2016 Marshall Brown contributes to "Ten Towns that Changed America" on public television. Watch
here
4/2016
Monocle
magazine covers MBPRO as part of Chicago's
" Return to Splendour"
10/19/2015 round one of the inaugural IIT Nayar Prize awarded to Marshall Brown and team for their
Driverless City Project
8/27/2015 VENICE BIENNALE 2016! Marshall Brown Projects chosen to exhibit in the
U.S. Pavilion
Read more at the
Architect's Newspaper
6/4/15 Video from Harvard's Design Competition Conference is online, featuring Marshall Brown as a speaker on "Design Competitions Now." Watch the video from the panel here. Brown's talk begins at 1:00:42.
5/13/15
Recent news on the Obama Presidential Library
features Marshall Brown Projects
4/14/15 Marshall Brown Projects selected to participate in the First Chicago Architecture Biennial. Read about it in the
Chicago Tribune
.
2/28/15 Marshall Brown spoke in the "Fictions of the Ordinary" panel at the University of Toronto
After Empirical Urbanism
Conference
10/11/14 Marshall Brown lectures at the
Urban Futures
conference in Lisbon, Portugal
7/7/14 New works on paper:
"Chimera"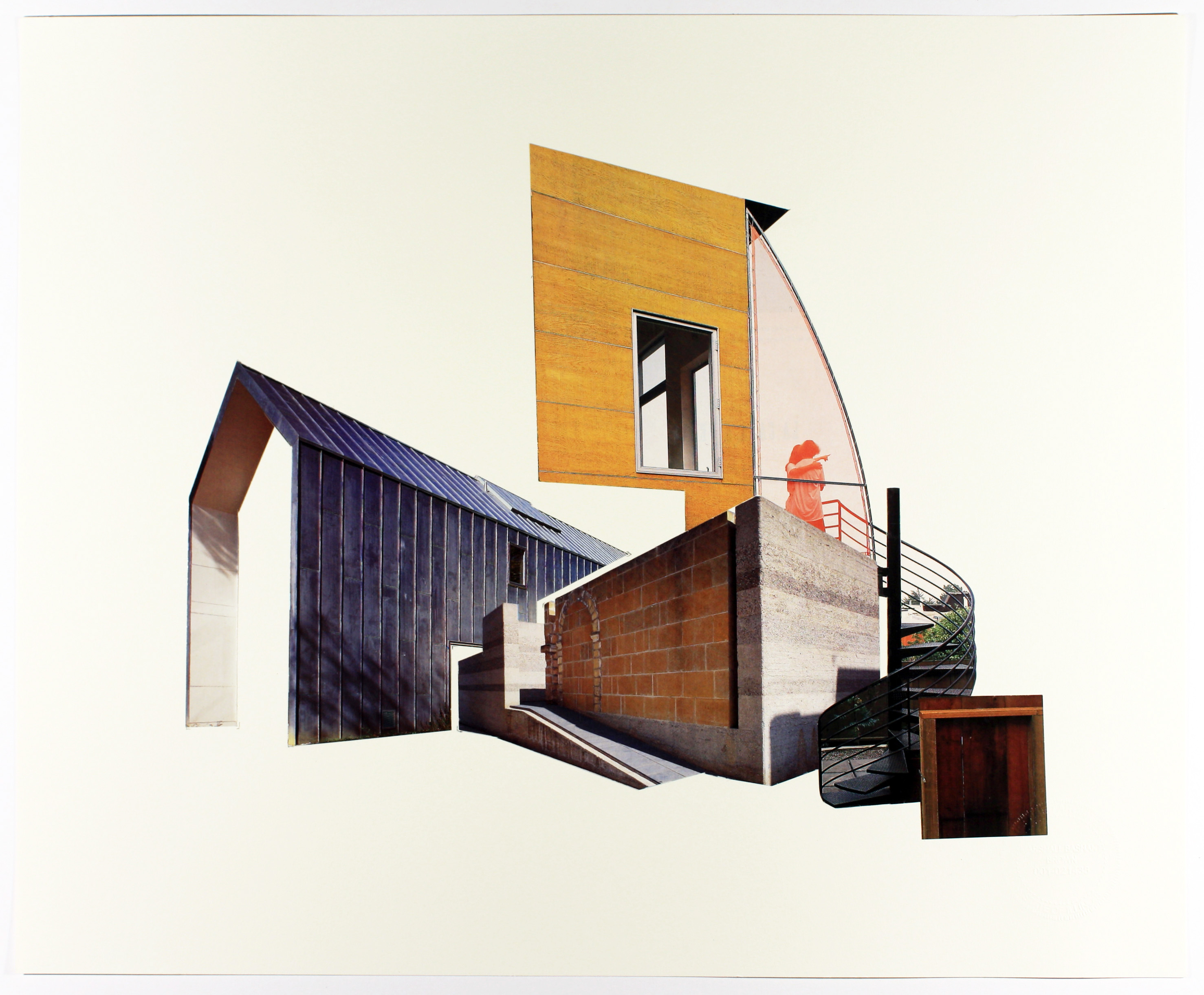 7/1/14 Marshall Brown appears in
Chicago Magazine's July Issue
5/1/14 Marshall Brown's essay on the forthcoming Obama Library is in
Metropolis Magazine
3/6/14 Marshall Brown critiques the architectural competition industry in
The Architect's Newspaper
11/11/13 Chicago Tonight features Cook County Commissioner Bridget Gainer in conversation with Marshall Brown about the Cook County Land Bank and
SMOOTH GROWTH®
.
Watch here.
11/9/13 Marshall Brown lectured at the
Future Cities/Livable Futures
conference at the Contemporary Arts Center in Cincinnati